Canadian shooters love the SKS rifle. Inexpensive to purchase, loads of available surplus ammo at decent prices, and most importantly fun to shoot! These are a few of the reasons to own a SKS.
For this project I will be upgrading a basic mil-surplus Russian SKS rifle with a new stock from ATI as well as adding optics to test the accuracy potential of this old battle rifle.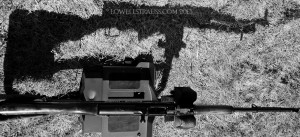 This 'light gunsmithing' project will be the first in a series DIY upgrades that will add a new level of fun to your time at the range. I hope you enjoy them.
Stay tuned for more on this and others in the future…. Project suggestions are always welcome.