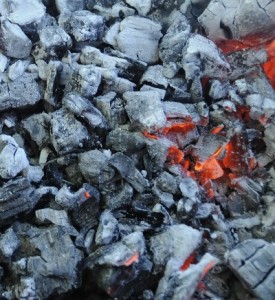 Most things just taste better cooked over an open fire or that perfect bed of coals – Bannock is one of them. I have fond childhood memories of mixing bannock in a camp cook-set pot until it was the perfect consistency, then carefully winding it around an appropriate stick, and finally buttering and eating it. I suspect that more often than not it was still raw in the center, but after a day in the glorious outdoors that didn't seem to matter.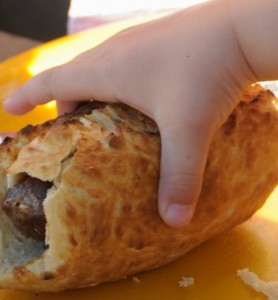 Bannock Recipe
This Bannock recipe is simple and the results are tasty as either a savory or sweet campfire bread.  It can be wrapped around a stick or fried in a cast iron pan.  We used the recipe to make a 'pocket dog' using homemade venison sausage as the meat.  The meal was finished off with peanut butter and jelly in piping hot bannock.
Ingredients
Makes 5-6 large stick-bannocks
3 cups all-purpose flour
1 teaspoon salt
2 tablespoons baking powder
1/4 cup butter, melted
1 1/4 cups water
Mixing
Mix all of the ingredients together.  Add approximately 1 cup of water first and slowly add the remainder until it is just firm enough to form on a stick.  The bannock batter can be less firm if cooking in a frying pan.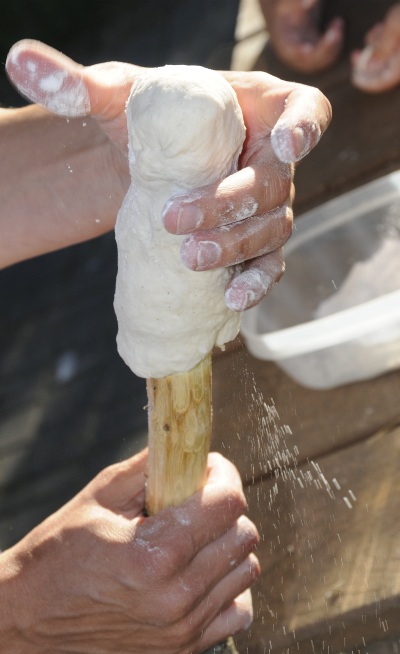 Cooking
Stick Method – Spoon up a mid-sized handful of batter. Use lots of flour to keep from sticking to hands while patting it flat and shaping it onto stick. Make sure the edges are well incorporated into each other, or they will separate while baking.  Cook 7-10 min over coals until golden brown. Rotate continually to encourage even baking and prevent burning.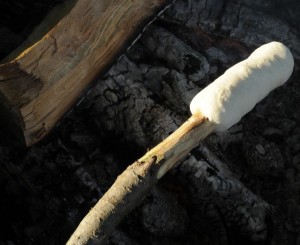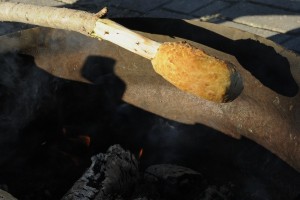 Cast Iron Frying Pan Method – put a few heaping tablespoonfuls of batter in greased frying pan (similar to making a pancake). After it has cooked for a few minutes lift the edge with a flipper to ensure it is not burning.  Turn when bottom is golden.  Remove from heat once both sides are cooked to your liking.
Did you enjoy this post?  Be sure to share it with your friends. The number of shares helps me determine what I blog about in the future.  Thanks for your time.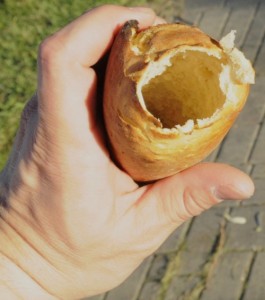 Other Recipes You May Enjoy