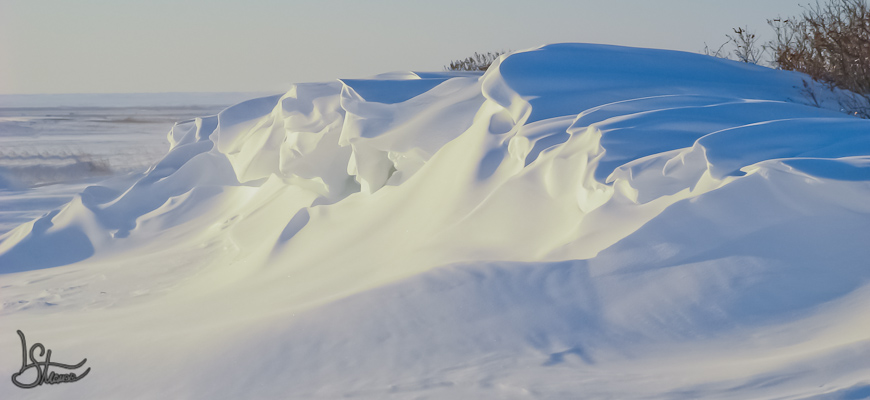 The call for "The Look Of Winter" at Outdoor Blogger Network made me want to run outside and snap an image that captures the feeling of our cold harsh winters, in the 'mostly' treeless prairies, I call home. However, this winter in Saskatchewan has been unseasonably warm with little snow. So to give you a true sense of a Saskatchewan winter I needed to dig into my archives to come up with this photograph.
Large wind-blown drifts can be truly beautiful.  I captured this image as 'warm' evening light poured over the face this natural snow sculpture in a more typical "winter in Saskatchewan".
I, like many, miss having mounds of snow to play in this winter.  There is still plenty of 'winter' left in the part of the world so hopefully we get more snow before we say hello to spring.  If not there is always dreamin' of next winter.