SHOT Show 2014 has come and gone. As always there are a plethora of cool gadgets, gear, and components to match every taste and budget. The following are a subset of products I found interesting from my travels through the show.
Shooting Products
Sights
See All Open Sights has developed an open sight that really caught my eye (pun intended). A unique open-sight shooting technology, the See All sight allows the shooter to see both the target and the sight in focus simultaneously. Designed for shooting applications where magnification isn't needed, it is ideally suited to shotguns, blackpowder rifles, and handguns. It is a simple design, and is quick to learn. I picked up the demo guns that were mounted with See All sights. It took a minute to get the hang of how to find your sight picture, but after you do it is quick and intuitive. The sight doesn't require batteries but is well illuminated because of its 'edge glow' technology. This parallax free sight should be just the ticket for fast moving close range targets. I hope to get my hands on one later this summer and provide you with a full review.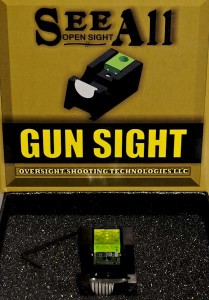 New Cartridges
There is a new cartridge on the market from the Sharps Rifle Company, the 25-45 SHARPS that is compatible with the existing .223/5.56 bolt carrier group and magazines available for the Modern Sporting Rifle platform. This round is basically a .223 Remington necked up to .25 caliber.  Change the barrel on your 223 rifle and you will be able to shoot the 25-45 Sharps. Two initial loadings are being offered: 87- and 65-grain bullets. An advertised velocity of 3,000 fps from a 24-inch barrel, the 87-grain bullet will be more than adequate for cleanly taking deer-sized or smaller game. The 65-grain bullet should be a dynamite varmint round. The cartridge is being released as a non-proprietary item, meaning other manufacturers will be able to chamber rifles for this new offering from Sharps Rifle Company. Will shooters like it? Only time will tell.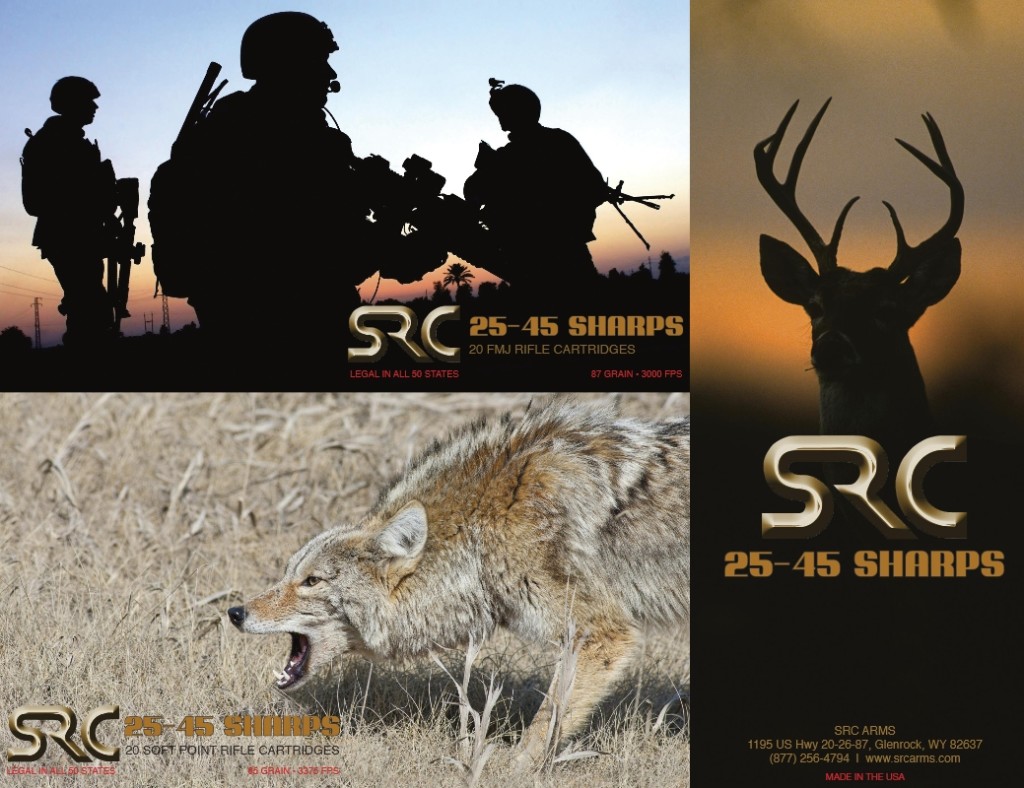 Nosler has also released a new cartridge, the 26 Nosler®.  Designed to take advantage of the 6.5mm (.264) caliber high B.C. bullets, it is capable of launching the Nosler® 129 grain, AccuBond® Long Range™ bullet at a 3400 fps.  "Zeroed at 350 yards, the 26 Nosler® has a Point Blank Range of 0-415 yards".  The external ballistics of the 26 Nosler® are impressive – This is one flat shooting cartridge. The 26 Nosler® should be a fantastic choice anywhere open country and long shots are the norm. Sheep and antelope hunters take note.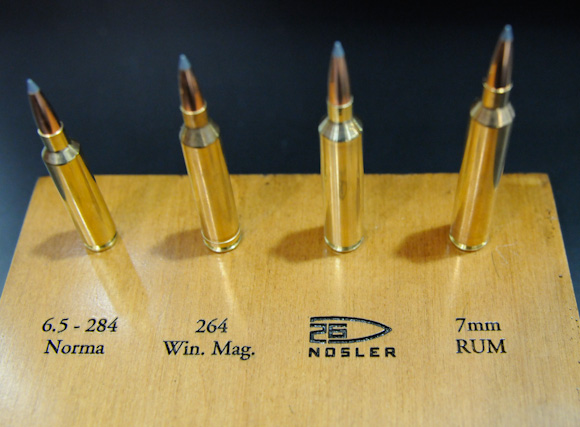 Handloading and Ballistics
An exciting new product for the handloader is coming down the tubes in 2014 – Labradar a Doppler Radar capable of measuring projectile velocities continuously down range past one hundred yards.  Okay, maybe you're not as much of a geek as I am but I got really excited to hear about this technology. In addition to continuous velocity tracking, it has a number of benefits over a conventional chronograph: it doesn't require that you shoot over it (no sky screens), it works in all light conditions, can be used with subsonic, transonic, and supersonic projectiles, can be used to measure velocities of handguns and rifles, shotguns, air guns and bow and arrows. How much you ask? The expected retail price will be $450-$500 – at that price I'll be standing in line to pick up one of these indispensable tools for the handloader and target shooter.
Hunting
Sometimes the best products are dreamed up as a solution to a problem – in this case, hauling big game out of the bush quickly and easily. Two Canadian inventors did just that when they came up with the GameXtractor. Made from aluminum, it is strong and lightweight. It slides into a 2″ hitch receiver and is very simple to operate. A clever product that should make retrieving game much easier.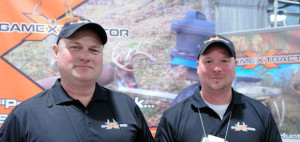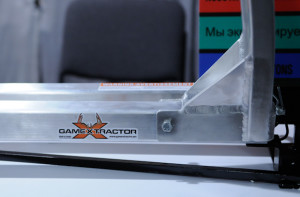 CRKT has come out with a clever new game hoist – Hoist'N Lok Big Game Hoist – Designed by Russ Kommer. In addition to being a well built game hoist its most unique feature is the knurled cam lock that allows you to suspend a load from the hoist in by simply pulling the rope over the cam which grabs the rope locking it in place. To release simply pull the rope off of the cam and it wheels as normals. It couldn't be simpler to raise and lower game or any heavy load for that matter. Check it out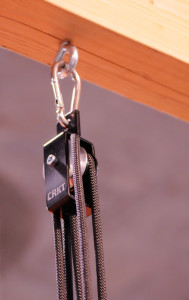 Ducks&Bucks™ Cartblinds™ are a cleverly designed product for hauling gear and game in and out of the field. In 2011 it won the best new product award at SHOT Show. It has undergone some upgrades since then and their new model is touted to be better than ever. After hauling your gear to the field the cart flips up to convert into a blind. I got a chance to sit in one and it seems stable and comfortable. In the hunting off season it can convert into an ice fishing shanty. It currently ships with large puncture proof wheels. I asked if they plan to offer skis as an accessory – they are thinking about it. A versatile option for hauling and hiding at an affordable price (MSRP $499 USD).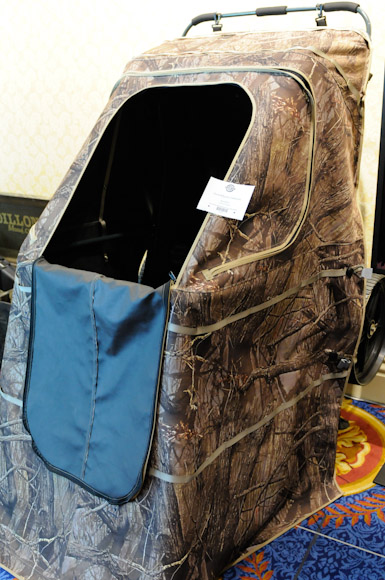 Outdoors
Chef'sChoice By EdgeCraft has developed a new knife sharpener for the saltwater fisherman called the Diamond Hone Marine model 710 It is a 3 in one sharpener for knives (specifically filleting knives), scissors, and hooks. The knife sharpener runs on 110 or 12 volt power sources. The scissor sharpener is a manual tool. The hook sharpener is a handheld tool that runs on 2 AA batteries. The three pieces stack together for storage. The entire unit is saltwater resistant and can be cleaned with low pressure water spray. All outdoorsmen know how frustrating (and dangerous) it can be to work with dull knives and tools. The Chef's Choice appears to be an easy and quick option for maintaining a razor sharp edge on the water or in the woods.